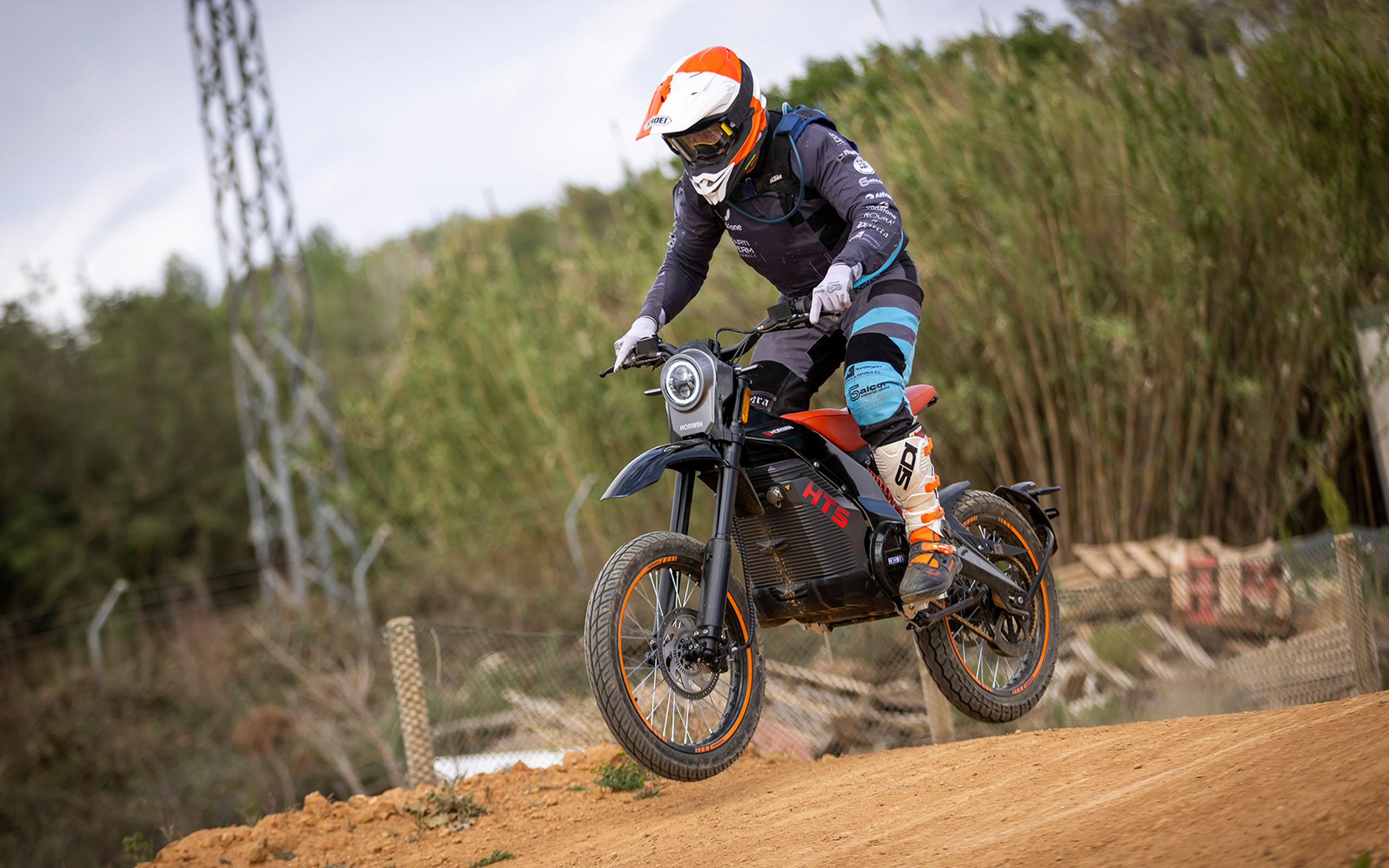 For all adrenaline junkies
Ultimate driving fun guaranteed
The world has never seen anything like it. The HORWIN HT Series is unique in every respect and a real bundle of energy. Both an on-road version with road approval and a pure off-road version are available.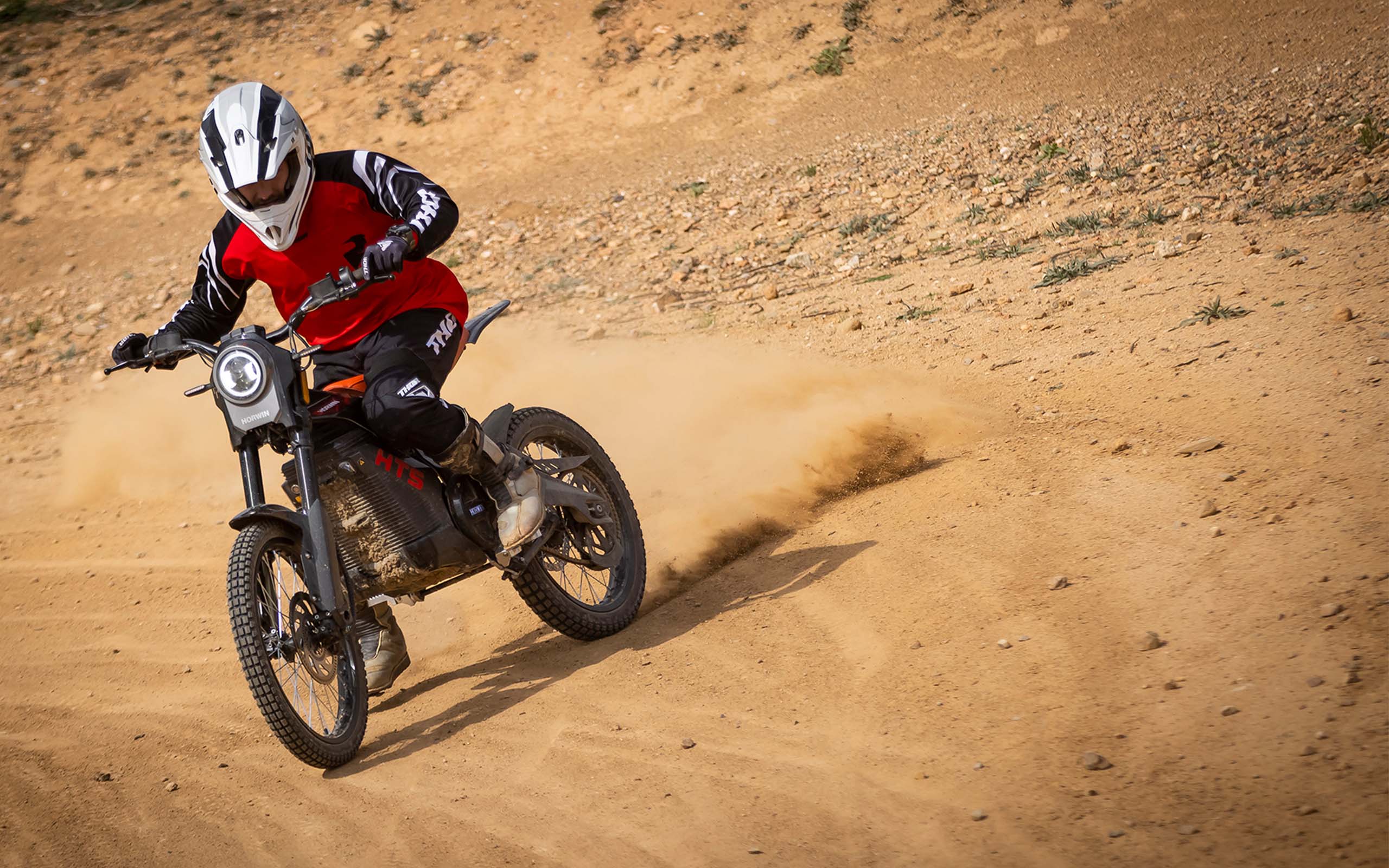 Built for all paths (including roads)
Road version
The HORWIN HT5 R comes with road approval and can be driven on public roads despite its unmistakable off-road characteristics. Thanks to the immediate and full torque of the electric motor, the HT5 offers unprecedented acceleration. In road traffic, the high maneuverability thanks to the low weight is a further advantage.
No matter where the path leads
Off-road version
The HT5 OFFROAD has been specially developed for use on unpaved terrain. It has a robust construction and a powerful electric motor that enables high acceleration and speed. Off-road e-motorcycles are becoming increasingly popular among outdoor enthusiasts and environmentally conscious riders.
Sporty through and through
Design & sportiness combined
The HT5 stands out, that's for sure. The sporty yet elegant design exudes strength, performance and style without compromising on environmental protection. Modern off-road design elements give the HT5 a futuristic touch.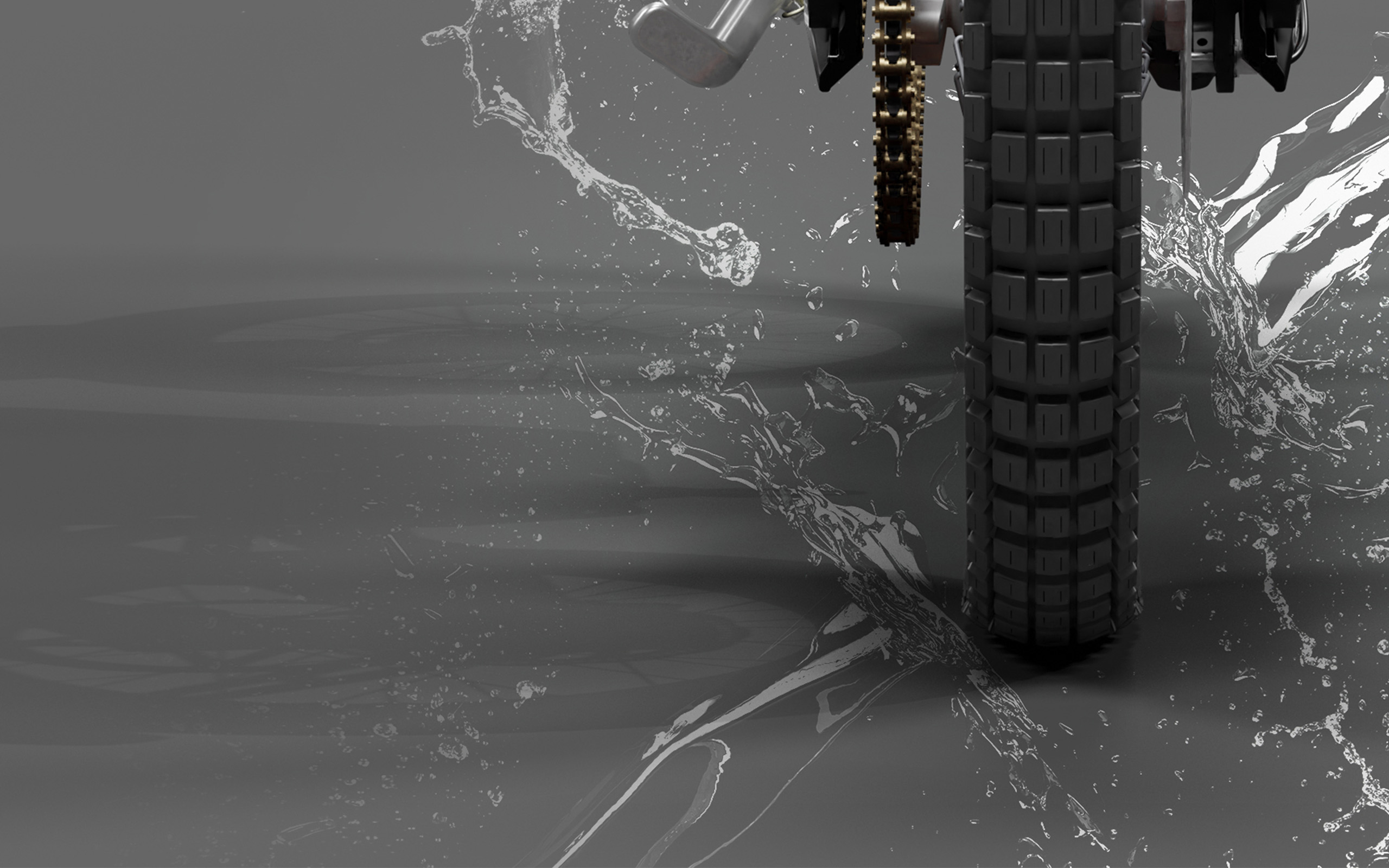 Unimpressed by the water
60 cm wading depth
With a 600 mm fork depth and 200 mm suspension travel, there's really nothing to stop you going on an adventure with the HT5. Mud and dirt pose no danger.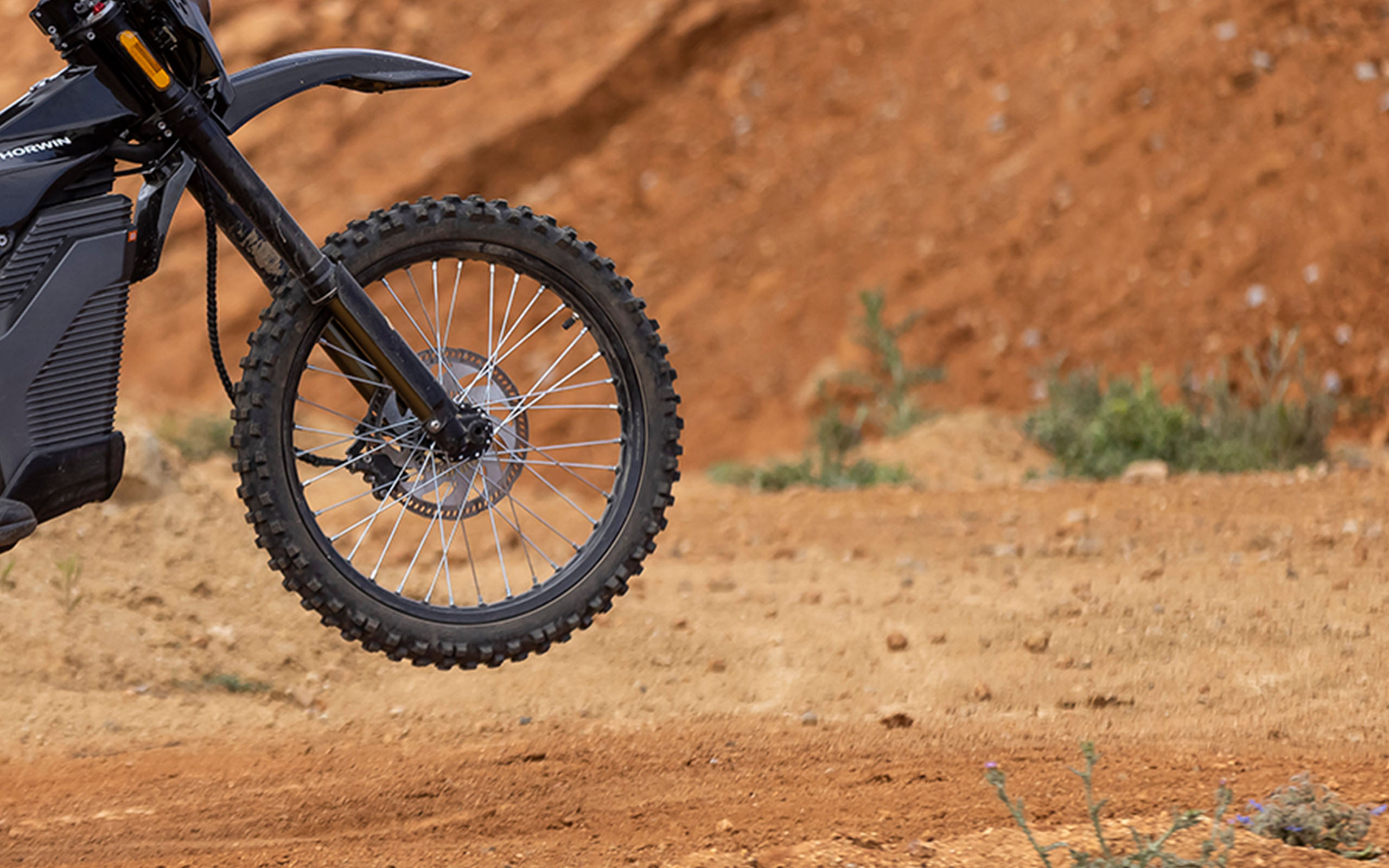 Equipped for every adventure
More grip = more fun
The HT5 R tyres are optimized for use on asphalt roads. It is fitted with 2.75-18 road tires at the front and 100/80-18 at the rear.
The tires of the HT5 Offroad, on the other hand, have been specially developed for use off paved roads and on uneven terrain. It is equipped with 70/100-19 tires at the front and 3.00-18 off-road tires at the rear.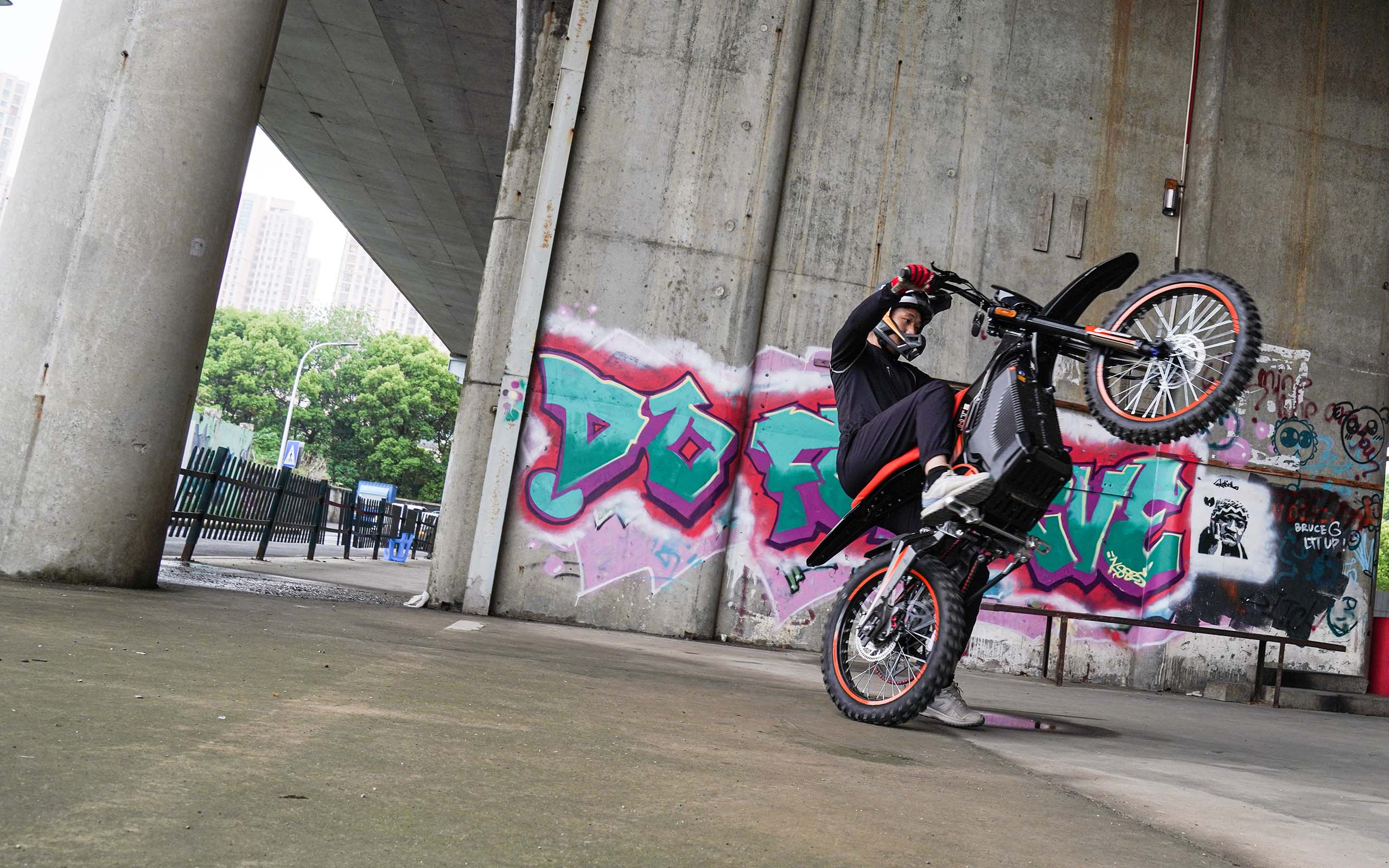 Focused on the essentials
Lightweight
The low weight of the HT5 is quickly noticeable. Bends can be taken faster and the direction of travel can be changed more quickly. Instant acceleration and braking make for a dynamic and responsive driving experience.
A powerhouse all along the line
Motor & drive
The mid-motor of the HT5 impresses with its power of up to 8.0 kW. This means rapid acceleration, even at high speeds. Ideal for anyone looking for the ultimate adrenaline bike.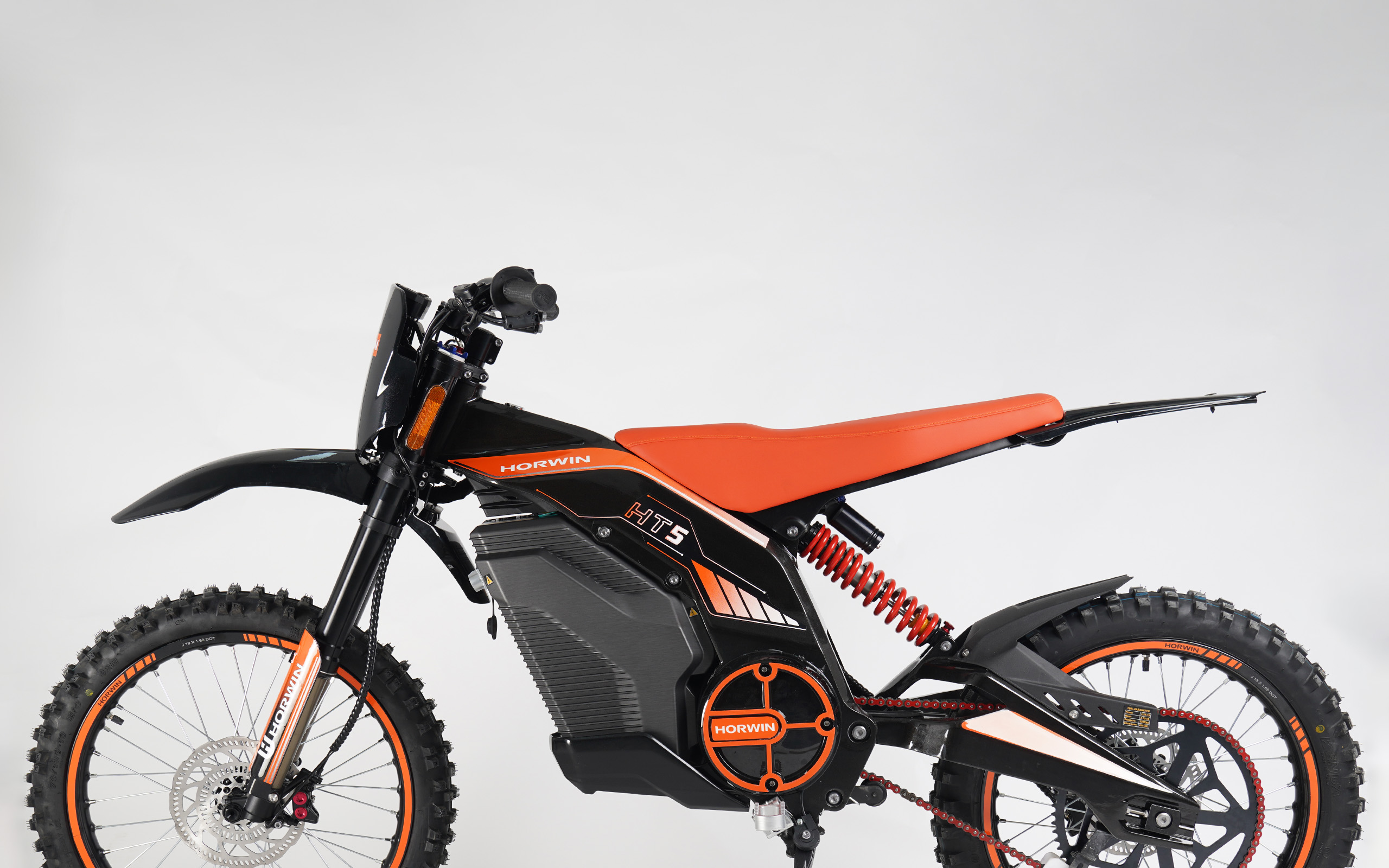 High-strength aluminum-magnesium alloy
Basic material aluminum
The aluminum frame is manufactured without welding. The HT5 scores points with its low weight and high rigidity, which also represents enormous advantages for handling and durability. In combination with the rear swingarm manufactured using the same process, the HT5 achieves almost perfect weight distribution at the front and rear.
Further highlights
Patented battery immersion cooling system
IP67 & IP68 protection class
LED headlights with HT5 R
HT5 R (Road)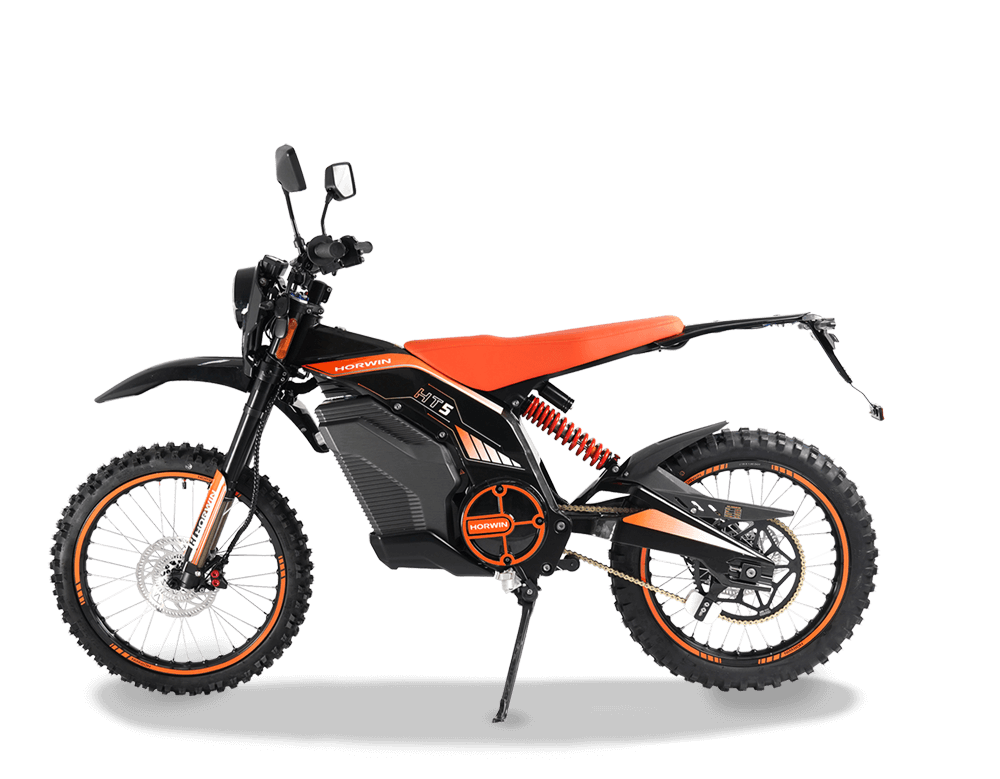 HT5 Offroad
Technical data
| Technical data | HT5 Road | HT5 Offroad |
| --- | --- | --- |
| Motor type | Center Motor | Center Motor |
| Energy management | FOC control | FOC control |
| Battery | 72 V, 48 Ah | 72 V, 30 Ah |
| Dimensions | | |
| Length | 1950 mm | 1950 mm |
| Wide | 785 mm | 785 mm |
| Height | 1070 mm | 1070 mm |
| Seat height | 780 mm | 780 mm |
| Front tire | Road tires 2.75-18 | Off-road tires 70/100-19 |
| Rear tire | Road tires 100/80-18 | Off-road tires 3.00-18 |
| Wheelbase | 1300 mm | 1300 mm |
| min. Ground clearance | 265 mm | 265 mm |
| Front suspension | 200 mm | 200 mm |
| max. Loading | 100 kg | 100 kg |
| Vehicle weight | 85 kg | 80 kg |
| Specifications | | |
| max. Power | 8.0 kW | 8.0 kW |
| max. Speed | 85 km/h | 85 km/h |
| Climbing ability | 40 % gradient | 40 % gradient |
| Wading depth | > 600 mm | > 600 mm |
| Brake system | Disc brake front/rear | Disc brake front/rear |
| Charging time (5 A) | approx. 3 h | approx. 2 h |
| max. Range | 150 km (30 km/h) | 100 km (30 km/h) |